Thank you for trying the Version 2 Opal system. When your trial period has ended, please request a return shipping label from support@apdm.com and use the following instructions to package the equipment for return.
If possible, please reuse the packaging in which your system was originally shipped. If you no longer have the original packing materials, please request a rental return kit from our support team at support@apdm.com.
If you do not have the original packing materials, start at Step 1.
If you retained the original packing material, skip to 5.
If you need to schedule a courier pickup, skip to step 9.
1 - Closed Box Arrives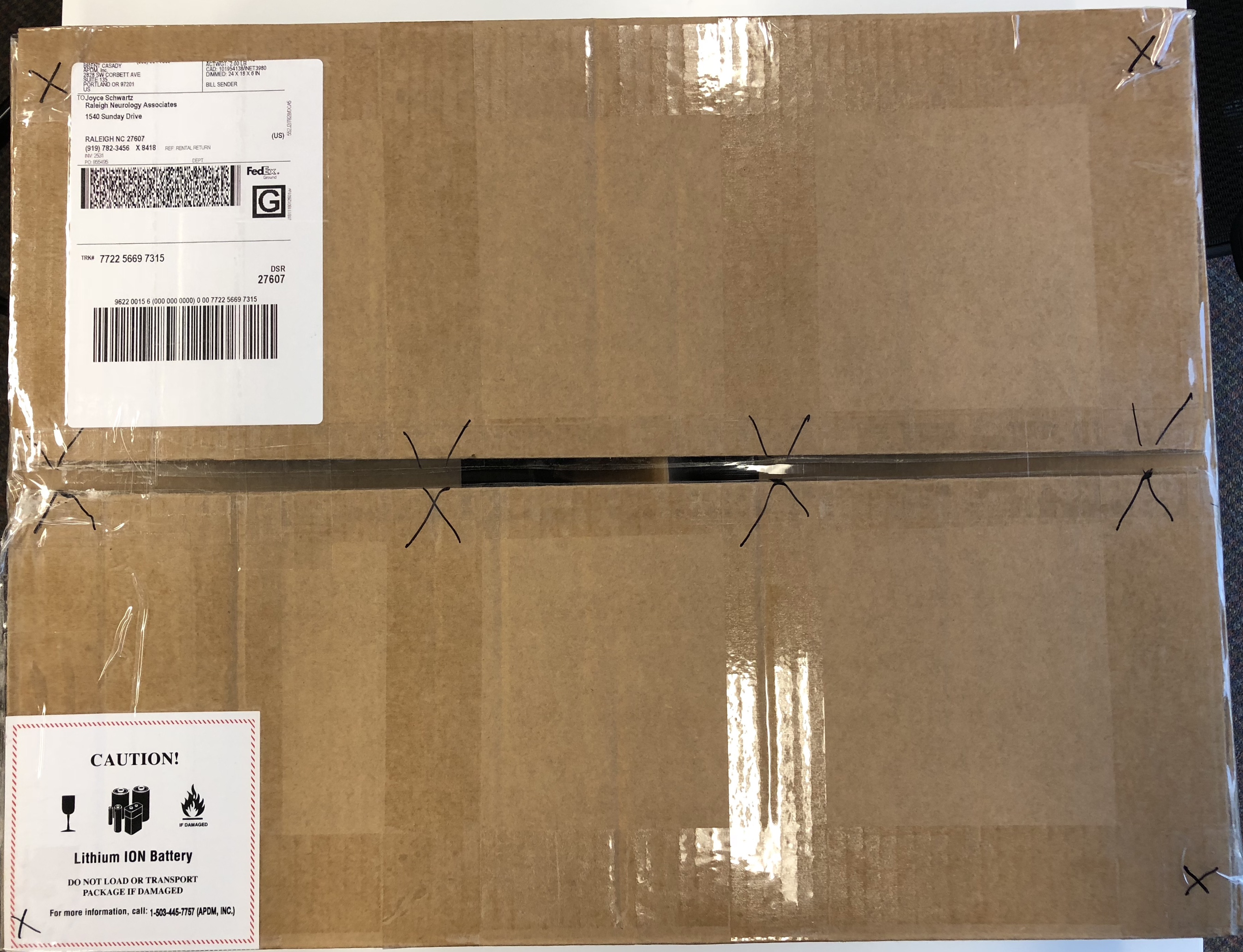 If you have requested a Rental Return kit, the box will arrive sealed and marked as seen in the photo. Do not remove labels from the outside of the box.
2 - Cut Along the Top Seams to Open the Box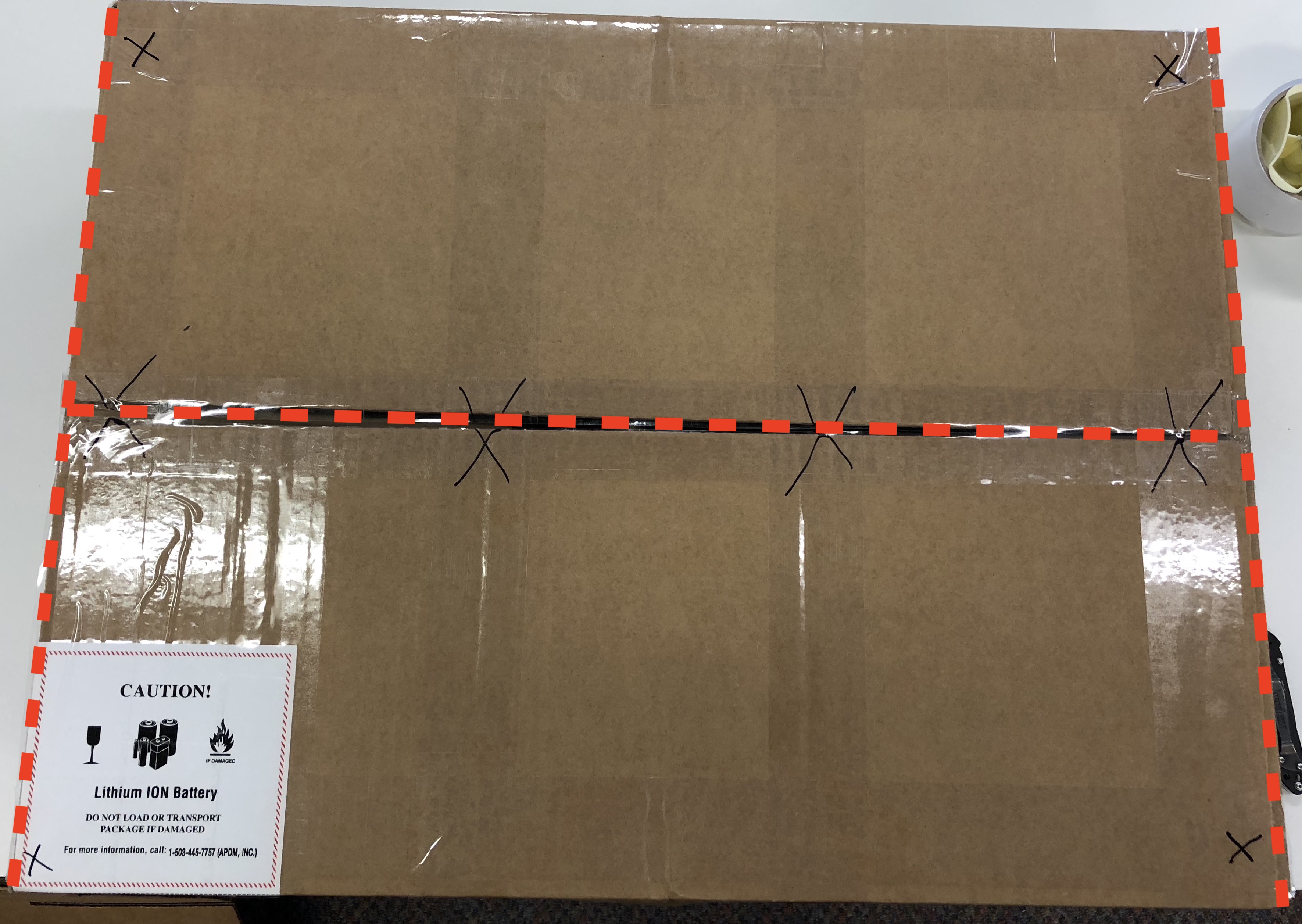 Cut along the seams to open the box. Avoid damage to the box flaps, if possible.
3 - Open Box and Identify Contents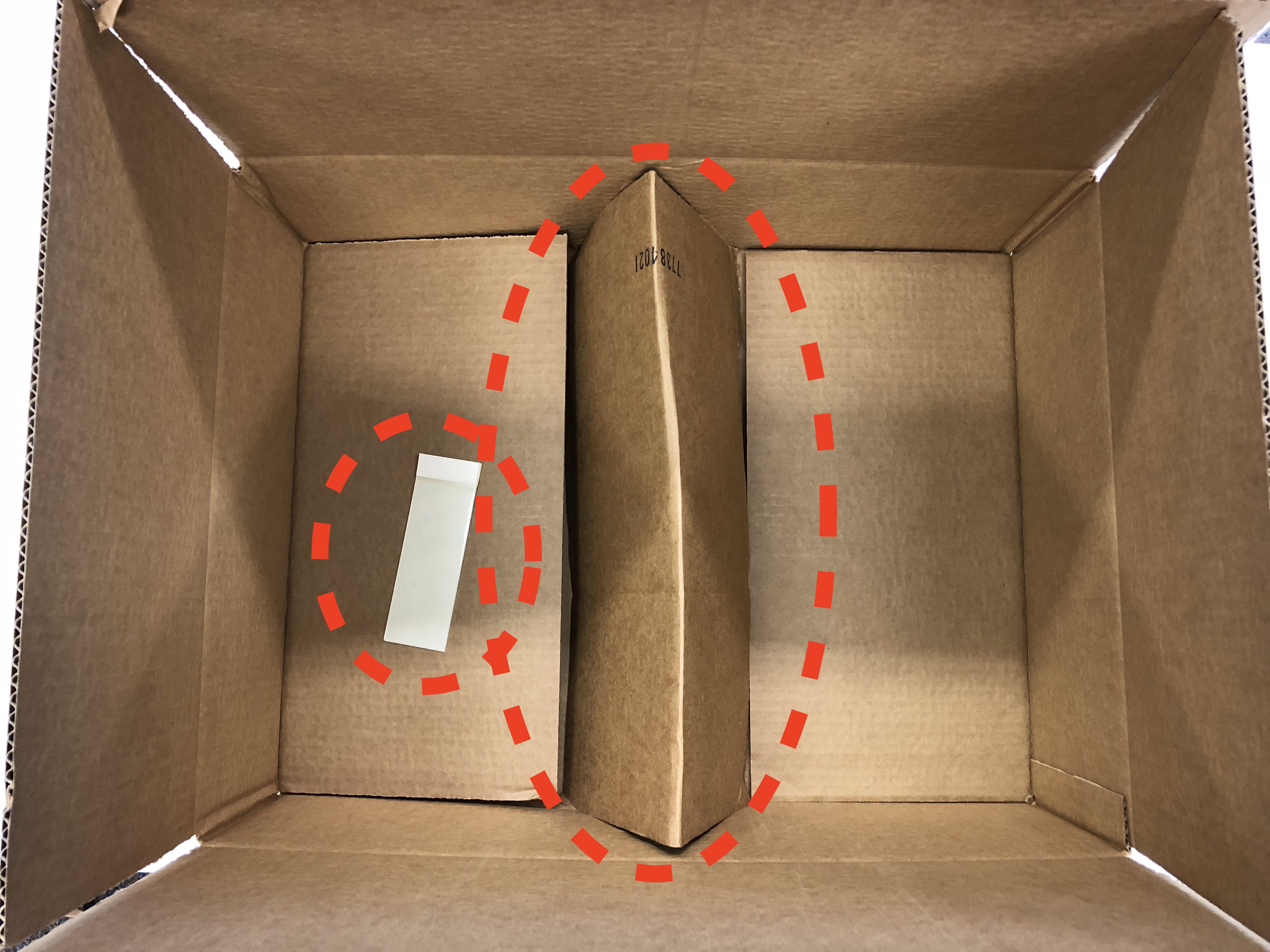 Inside the shipping box will be a set of tape strips and a temporary cardboard brace, and additional return documents such as a return shipping label, customs documentation, or packing slips.
4 - Remove the Temporary brace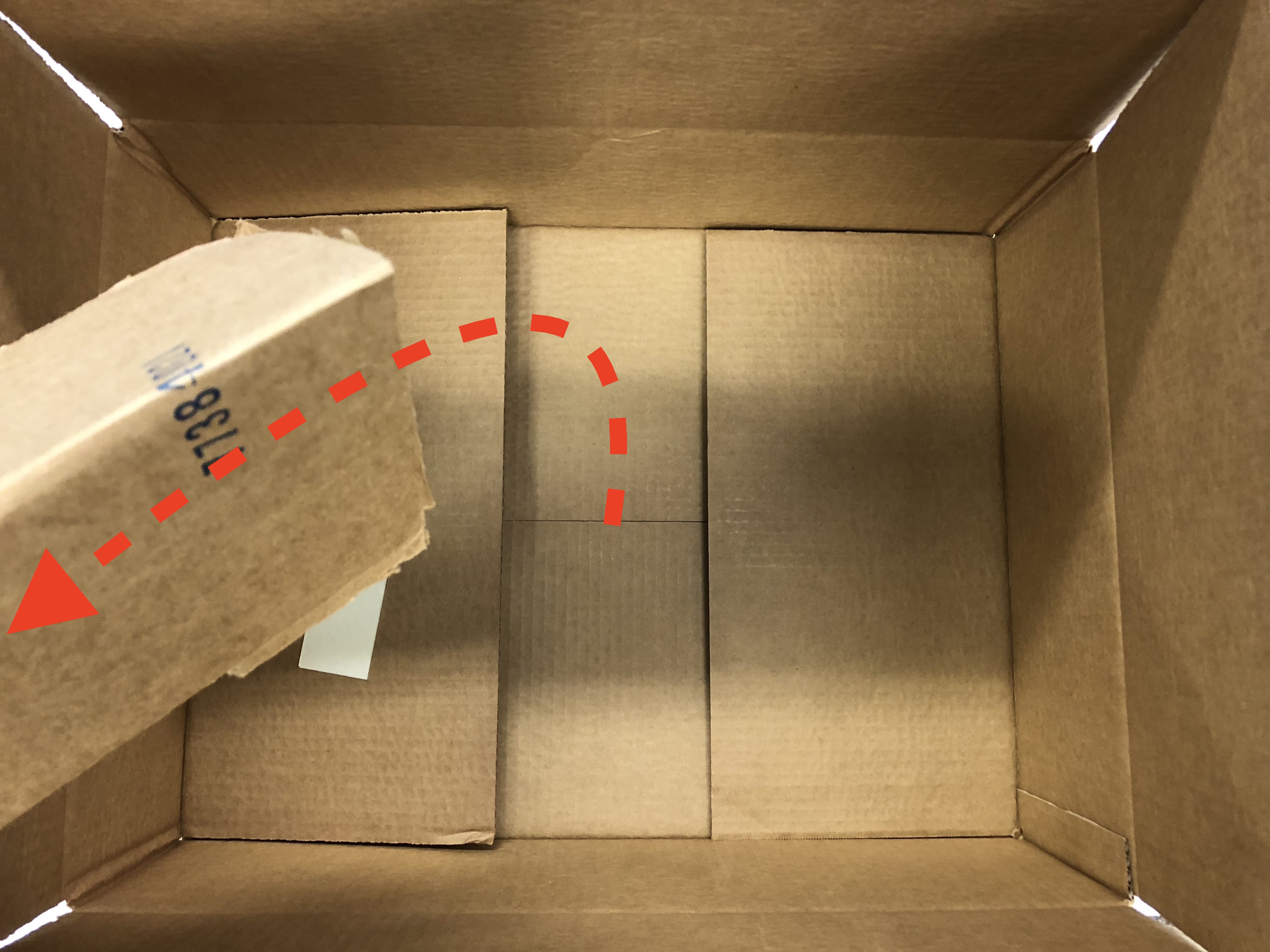 Remove the Temporary brace and materials from the box. The brace can be discarded.
5 - Place Cases with Handles in the middle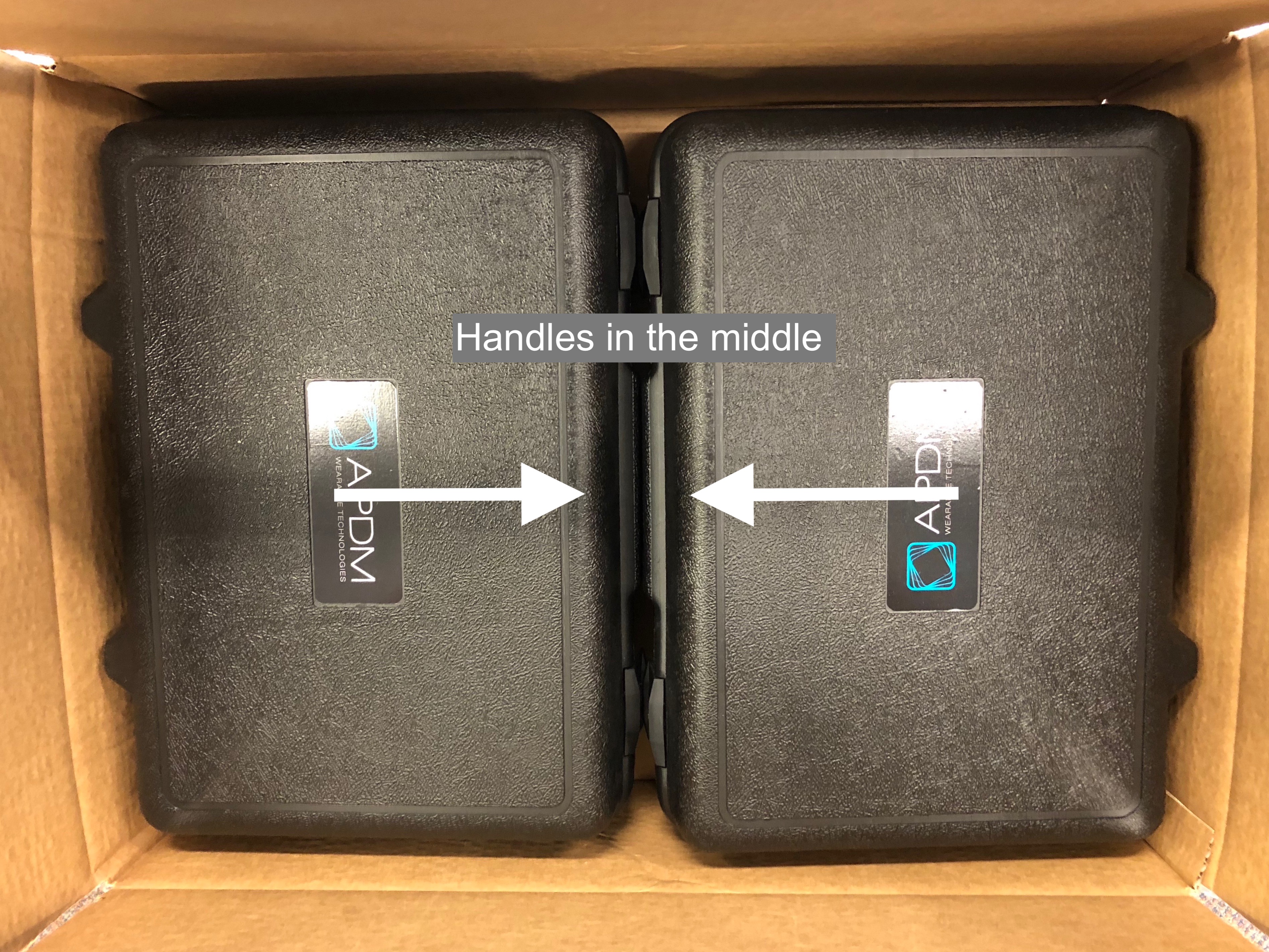 Place the travel case into the box. If you are packing two cases, as shown above, place the cases with the handles pointing toward the center of the box.
6 - Close the Box by taping over the X Marks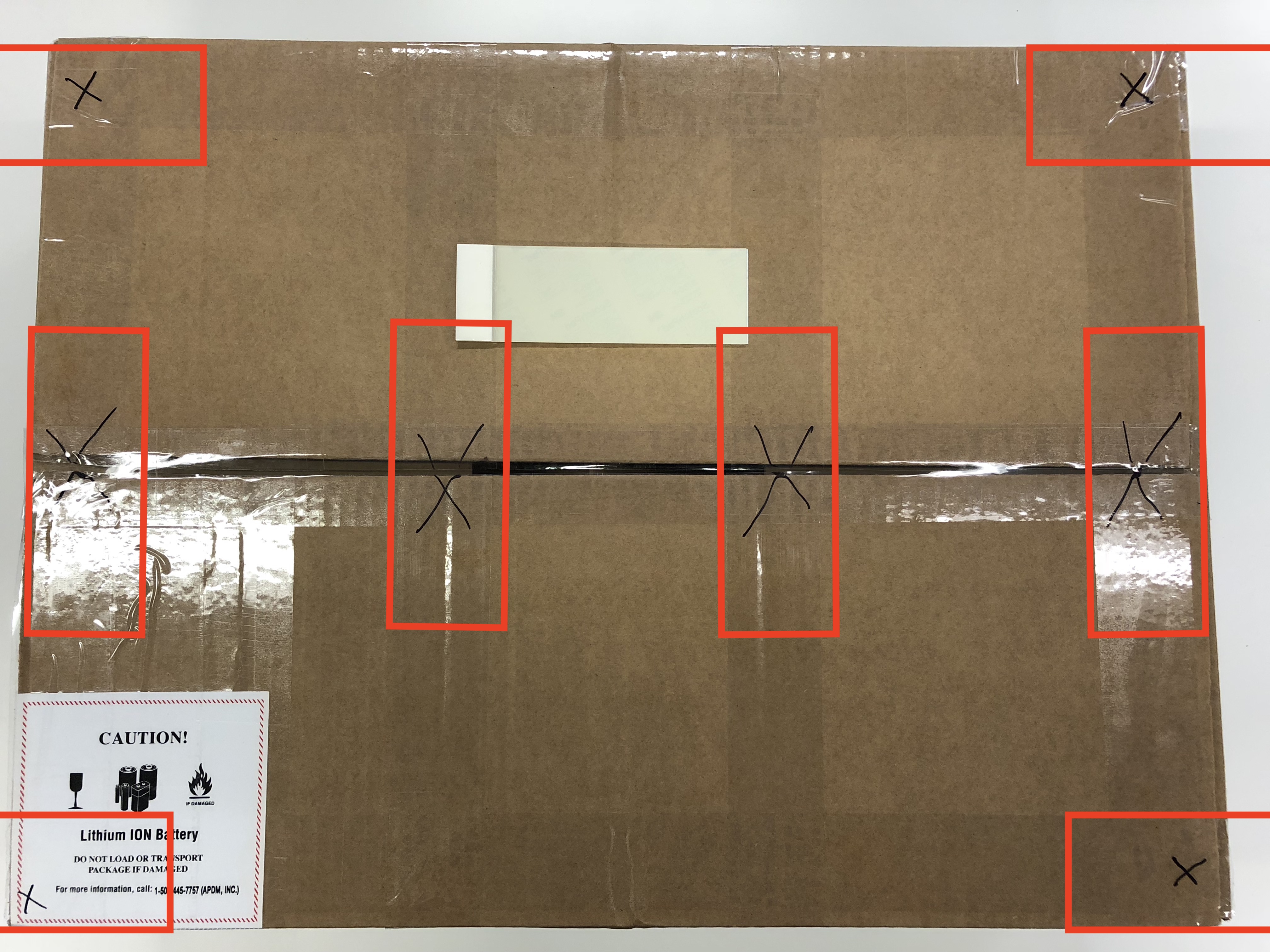 Close the box by Taping over the X marks on the top of the box. Make sure to overlap with the existing tape on each side of the box to create a secure hold.
7 - Seal the Seams with Overlapping Tape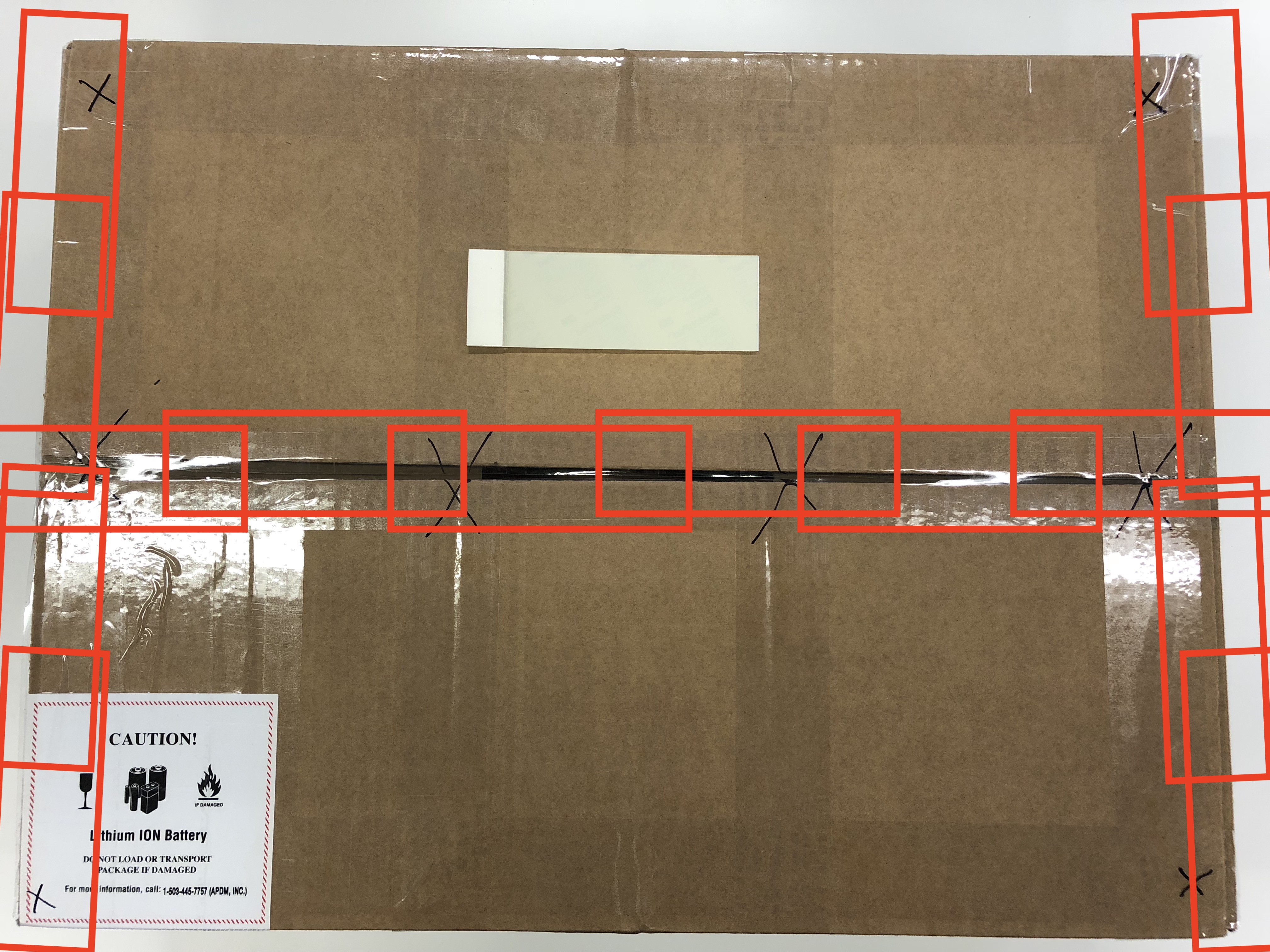 Now that the box is held closed from the previous step, overlap tape strips between the top flaps, and also from the top of the box to the sides, to create a strong seal along the seams.
8 - Place shipping Label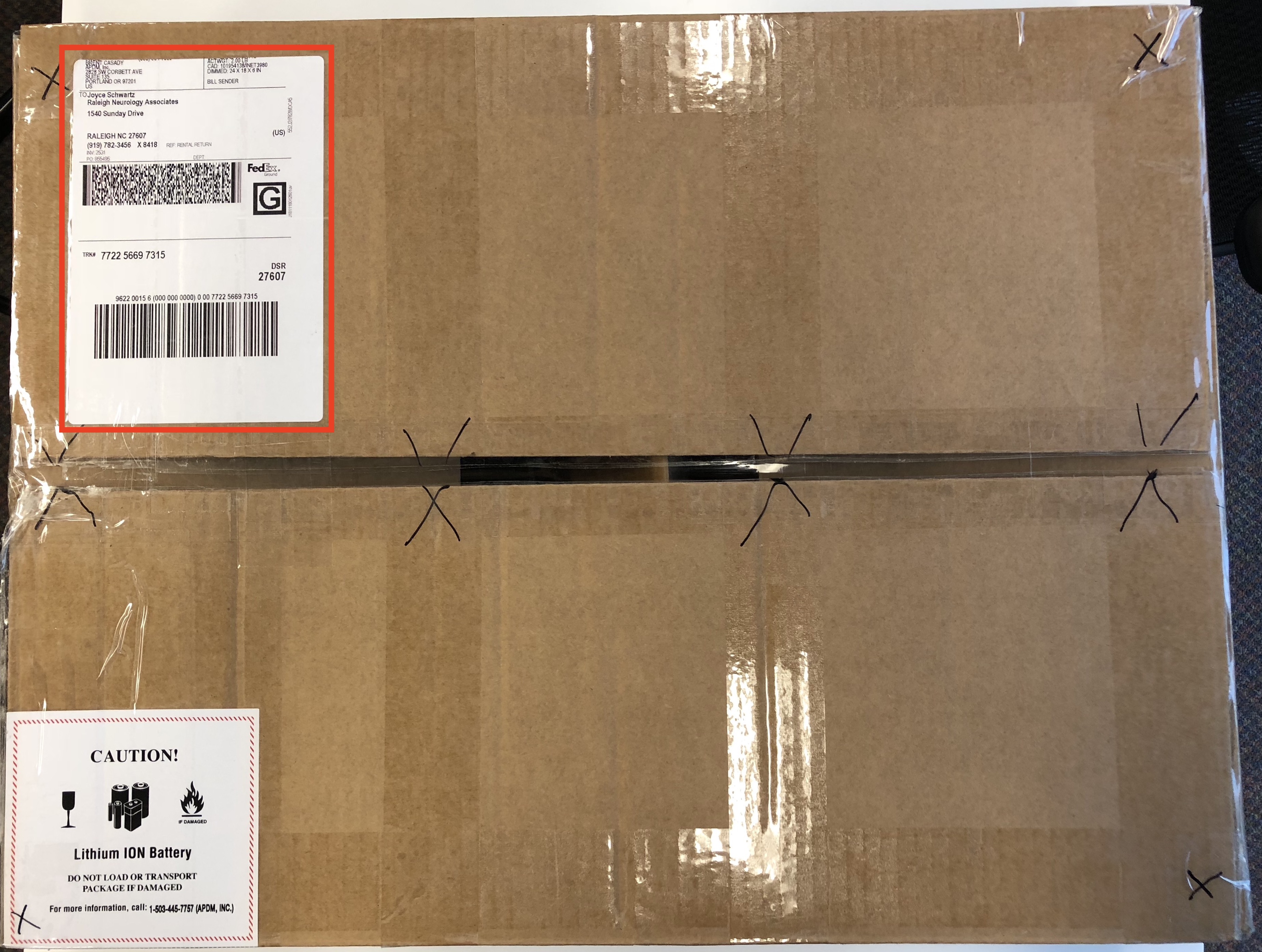 Place the included shipping label over the previous shipping label. If you expect poor weather, you can cover the shipping label with additional tape to prevent damage. For international customers, replace the customs and shipping information in the sleeve with the return documents included with your shipment or Rental Return Kit.
9 - Contact APDM to arrange for courier Pickup
Contact us at support@apdm.com to have us arrange a pickup for you. Please include the complete address where the package will be located for courier pickup, along with a person of contact for the shipment (name, email, phone).